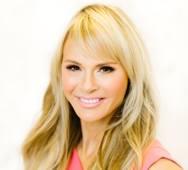 Best in class, board certified dermatologist, Dr. Jill Fichtel, provides cutting edge medical and aesthetic treatments in a state-of-the-art medical practice in Nashville / Franklin, Tennessee. She is trusting, caring, and nurturing. She works with her patients so they can feel like the best versions of themselves. Nonsurgical body sculpting is the fastest growing category in the aesthetic market and Dr. Fichtel has become a top national expert and nationally renowned body sculpting specialist.
"Dr. Fichtel is amazing!!! She is so professional and she gave me all the time in the world. She made me look 15 years younger without surgery, only a few injections, fillers, and lasers. Her prices are so great for Nashville! I recommend her so much, she's the best!!! Thank you so much for making me so happy and so beautiful!! I will NEVER go anywhere else." ~ Vitals
Certification & Licensure
Degrees
M.D. University of Tennessee College of Medicine, Memphis, TN
B.Sc. (Biology) University of Tennessee, Martin, TN
University of Alabama, Tuscaloosa, AL
Post-Graduate Training
Department of Dermatology, Medical College of Georgia, Augusta, GA
University of Tennessee, Baptist Hospital, Nashville, TN
Research Activity & Clinical Trials
An open-label study to evaluate the long-term safety of topical administration of FMX103 for 40 weeks in the treatment of moderate to severe facial papulopustular rosacea (Study FX2016-13)
A randomized, double-blind, placebo-controlled study to investigate the efficacy and safety of dupilumab monotherapy in patients ≥12 to <18 years of age, with moderate-to-severe atopic dermatitis
A randomized, multicenter, double-blind, vehicle-controlled study to evaluate the safety and efficacy of FMX103 1.5% topical minocycline foam compared to vehicle in the treatment of facial papulopustular rosacea
Memberships
Publications
Zirwas MJ, Fichtel J. Chlorine Dioxide Complex Cleanser: A New Agent With Rapid Efficacy for Keratosis Pilaris. J Drugs Dermatol. 2018 May 1;17(5):554-556. PubMed PMID: 29742188.
Fichtel JC, Richards JA, Davis LS. Trichorrhexis nodosa secondary to argininosuccinicaciduria. Pediatr Dermatol. 2007 Jan-Feb;24(1):25-7. PubMed PMID: 17300644.
Fichtel JC, Duckworth AK, Soares T, Lesher JL Jr. Subcutaneous sarcoidosis presenting after treatment of Cushing's disease. J Am Acad Dermatol. 2006 Feb;54(2):360-1. PubMed PMID: 16443078.
Fichtel JC, Wiggins AK, Lesher JL Jr. Plaque-forming demodicidosis. J Am Acad Dermatol. 2005 Feb;52(2 Suppl 1):59-61. PubMed PMID: 15692519.
Selected National and Regional CME Presentations
Fichtel J. Advanced Uses of Fillers, Toxins and BodySculpting Devices. American Osteopathic College of Dermatology Annual Meeting. Nashville, TN. September 2019.
Fichtel J. Advanced Uses of Platelet Rich Plasma. Cosmetic Surgery Forum. Las Vegas, NV. November 2019.
The Body Sculpting Center of Nashville located in Franklin, TN specializes in taking exceptional care of each patient. The honor and privilege of caring for our patients come with the responsibility and dedication of the best in class Board Certified doctor and our top notch staff to adhere to the utmost standards of excellence in patient care and final outcome. 
Body Sculpting Center of Nashville
1909 Mallory Lane, Suite 302A
Franklin, TN 37067
(615) 567-3090